Whatever your Budget or Building needs are, Our Expert Roofers can help!
Our team at the WeatherShield Roofing Group is committed to providing the best roofs in the industry and this is only achievable with the best roofing materials. Corrugated metal allows excellent protection and great personalization to accommodate any commercial building. Your roof is your building's first line of defense – secure your building with our superior corrugated metal roofing in Longwood and Orlando, FL and enjoy several decades of protection.
Call our expert at 407-298-0100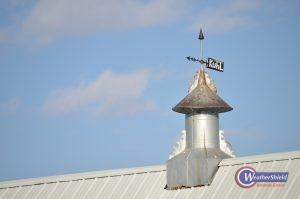 Metal roofs are a durable alternative to common roofing systems that require very little maintenance once installed. A common misconception about metal roofing material is that it is easily damaged by storms and hail – in reality, metal roofing is one of the most durable roofing systems available. Metal roofing grants a beautiful, modern appearance to your roof while furnishing superior protection, a combination that can't be beat!
Why Corrugated R Panel Roofing?
Metal roofing is often manufactured with small, raised ridges to create depth and increased visual stimulation to the appearance of the panel. R Panels specifically are manufactured with several small ridges between taller ones. The panels are joined together at these taller ridges for a weather tight seam. R Panels perform best on roofs with a pitch of at least 2/12 sloping, meaning two inches of rise for each foot of paneling. R Panels provide excellent benefits with few trade offs:
Exceptional insulation ability
Resistance to extreme weather conditions
Highly reflective of solar heat
Wide variety of color options
Cost-efficient
The single largest advantage of corrugated metal roofing is that it can be installed over your existing roofing system. This substantially cuts down the time that your roof spends in repair. Because you will not have to pay for the removal & disposal of your existing roofing system, metal roofing is also more cost effective and environmentally friendly.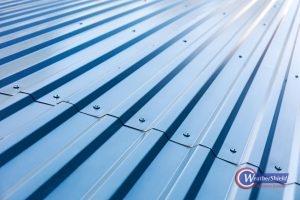 WeatherShield Roofing Group Quality
Corrugated metal roofing is a top of the line roofing system, made accessible through Central Florida's best roofers. With over 25 years of local roofing experience, we have extensive knowledge of which roofing systems typically succeed and withstand our variable climate. The professionals at the WeatherShield Roofing Group expertly install, repair, and maintain R Panel corrugated roofing systems in our area. Even if we did not install your roof, we can still repair or restore it! Call (407) 298-0100 today for superior corrugated metal roofing in Longwood and Orlando, FL.
WeatherShield Roofing Group is a leading commercial roofer in the Orlando area. If you need a specific system that you would like to install, give us a call to go over the details. We will work with your budget and provide the best option for your needs. Call us today at 407-298-0100